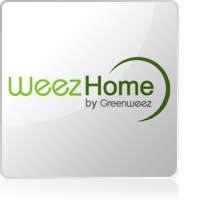 WeezHome is a brand exclusively devised and distributed by Greenweez.

In the WeezHome category, you will find essential oil diffusers and atomisers, all of which have been carefully designed with elegance in mind.

Add fresh fragrances and attractive features to your home with WeezHome products.

To help you keep your house clean, WeezHome has just launched a new line of eco-friendly cleaning products, including black soaps and laundry detergents.




Produits de la marque WeezHome