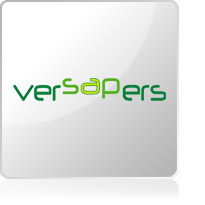 Versapers is a Dutch wordplay of the words Fresh (vers), Juice (sap) and Press (pers). While combined it means Fresh Juice Press. The 2nd "s" and the 2nd "p" are omitted to make the new word: VerSaPers.
The mission of Versapers is to give you a better health. The company has designed kitchen tools that help you consume more fresh raw materials from nature. Versapers believes that a more vibrant health is achieved by awarding yourself with living juice of fresh fruits and vegetables and regular exercise.
Easy to use and clean, Versapers juicers will give you the best fruit or vegetable juices you've ever tasted!
Produits de la marque Versapers