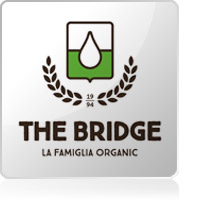 In 1994, The Bridge, based at the foot of the Lessini Mountains in the Lesser Dolomites region in Italy, created the first completely Italian "rice milk". Constant research, passion and contribution from everyone at The Bridge has allowed it to develop in time a large range of cereal based products.

All of The Bridge products are 100% organic, tested and guaranteed by ICEA (Italian Institute for the Organic Certification), according to EU standards, which verifies the source of raw materials coming from organic farming, where additives and chemical fertilisers of any kind are not used.

As evidence of the high quality standards for food saftely, The Bridge has an IFS certification.


Produits de la marque The Bridge