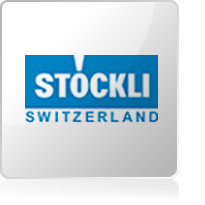 The Swiss company Stockli does care about the environment. It only uses recycled raw materials to produce its line of cooking appliances.
Every year, more than 1000 tons of plastic bottles and containers are crushed, melted and then reintroduced to the market in a different form.
With its "Re-Recycling" logo, Stockli offers products with maximum sustainability.
Discover our selection of Stockli food dryers! Drying food with a Stockli food dehydrator is the easiest and most natural way of preserving fruits, vegetables, mushrooms and herbs. Dried food retains its high nutritional value and is therefore tasty and healthy at the same time.
Produits de la marque Stockli