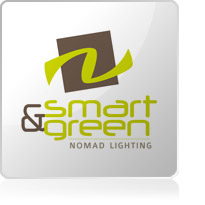 Smart & Green develops, manufactures and markets wireless LED lights that can be used indoors or outdoors.
Smart & Green's functional lights are efficient, waterproof and unbreakable. They will light up your surroundings by creating new moods every day!
Why are their products "green"? Because Smart & Green lamp lights aim to reduce your electricity use (no excessive electricity bills) while respecting the environment. Indeed, Smart & Green provides 100% recyclable and sustainable lighting products!
Produits de la marque Smart & Green