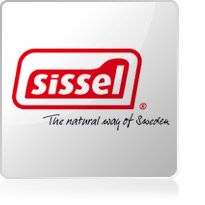 Since its creation in Sweden in 1989, Sissel has become a leading manufacturer in the field of healthcare, fitness and wellness, creating innovative practice-oriented products for highest demands.
Sissel's knowledge is applied in multiple domains: orthopedic pillows, comfort mattresses and mattress overlays, therapeutic necessities, sports treatment appliances, personal therapy appliances, rehabilitation units, massage appliances and many more.
Sissel has always aimed at maintaining excellent relations with the medical profession and consumers. Thanks to their help and constructive input, the company has established a comprehensive range of superior health care, fitness and wellness products!
Today, Sissel is one of the leading suppliers of healthcare solutions in Europe. Where required, Sissel products are CE approved. Do not feel surprised to find the Swedish "Christensen warranty" (named after his creator Carl-Emil Christensen) on Sissel product range. It guarantees you a natural and healthy function of Sissel products.
Produits de la marque Sissel