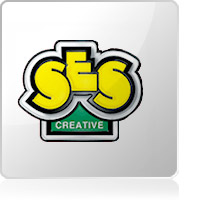 SES Creative has been the specialist in creative toys for more than 40 years and now offers a wide range of products.
Child development is the central concept in the development of SES Creative toys and activities. By stimulating creativity, SES Creative products encouraged children to experiment things and discover their talents. Children thus gain self-confidence!
Besides developing creativity, safety and quality are the most important aspects of all SES Creative products, which are subjected to rigorous testing and standards. Therefore, SES Creative toys and games are always safe, washable, colourful, gluten-free, non-toxic, hypoallergenic, animal-friendly and supplied with clear instructions of use.
Be comfortable to know that all SES Creative products are safe and made from top-quality materials. With SES, you put the best in your children's hands!
Produits de la marque SES Creative