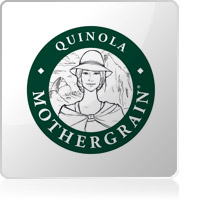 Quinola Mothergrain is a complete new range of 100% organic food for babies made from fairtrade quinoa.

Quinola believes that babies should also be exposed to tasty flavours. The food is 100% organic and combines the convenience of prepared meals with the taste and nutritional value of homemade ones.

Introduce your baby to Quinola today!


Produits de la marque Quinola Mothergrain