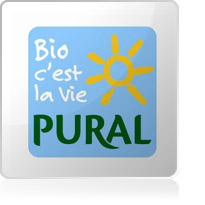 Pural is a German-French organic wholesaler that offers innovative, organic and Demeter-certified food products!
The brand is committed to provide products that are tested and certified by international or national organic organisations. Indeed, it only selects Demeter-certified products or Fair trade raw materials.
Feeling hungry? Then come and discover our selection of Pural organic products: nuts and dried fruits, vegetable patés, sweets, snack or even biscuits!
Produits de la marque Pural