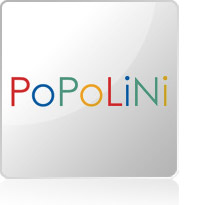 Health-conscious parents look for green, natural and practical products for their children. PoPoLiNi is aware that it is important to make better and sustainable choices for a brighter future. Therefore, the company manufactures the major part of its products in Europe, and uses only environmentally-friendly materials that respects and protects children's sensitive skin.
All PoPoLiNi nappies comply with the Ecotex 100 standard requirements: they are free of harmful substances and chemicals, and made of 100% organic cotton (certified by GOTS).
Knowing that almost 10% of all communal waste consists of disposable nappies, PoPoLiNi reusable and washable nappies are the best alternative option for the environment and a family budget!
Produits de la marque Popolini