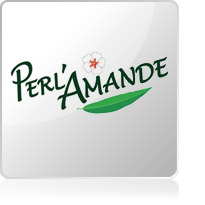 The fruit of the almond is very healthy, well protected by its natural organic triple protection of green shell, hard shell and skin, it preserves it's natural goodness. This triple protection ensures the preservation of its taste and its nutritional qualities .

That's why PERLAMANDE chosses to use almonds and other nuts from organic farming, to provide the highest level of assurance on the quality and safety of its products and the principle of naturalness which helps preserve the future of consumers and the planet.

The PERLAMANDE production of ingredients, processing, packaging, transport and distribution ensures that it sticks to the concept of organic farming and that it complies with all the strict rules and regulations.

France, on organic products has one of the most severe regulations in Europe and the world. This regulation is implemented in the framework of the AB certification by a firm of auditors, PERLAMANDE follows all the French and European relaugations concerned, providing its customers with quality products.


Produits de la marque Perlamande