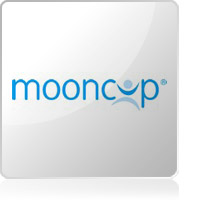 Mooncup is the specialist in feminine hygiene products. The brand offers efficient, safe and environmentally-friendly protection products.
Very soft and easy to use, the Mooncup is a reusable menstrual cup made from soft medical grade silicone. It is one of the best feminine protection alternatives!
It is worn internally a lot lower than a tampon but, while tampons and pads absorb menstrual fluid, the Mooncup collects it. This means it does not cause dryness or irritation, and also that it collects far more.
Manufactured by an ethical company in the United Kingdom, The Mooncup is made from soft medical grade silicone and is latex-free, hypoallergenic and contains no dyes, BPA, phthalates, plastic, bleaches or toxins.
Think about it! One Mooncup lasts for years, and costs the same as the average woman will spend on disposable sanitary protection in three months!
Produits de la marque MoonCup