What exactly is "Bento"? If you do not know this word yet, you'd better add it to your vocabulary. It is a real phenomenon which is taking over Europe!
"Bento" is a Japanese term referring to a meal in a container that is eaten outside the home. In everyday language, the term is used to name only the container in which food can be easily stored and transported. The Japanese use them everyday to carry homemade lunches to work or school. But Bentos can be used anywhere: in the train, on a walk, in the park... They are thus perfect to go on a picnic.
Designed in France, Monbento lunchboxes combine fashion, for they are available in a very wide range of shapes and colours, practicality and freedom to eat healthily wherever you want. Moreover, they are completely reusable and eco-friendly, a perfect alternative to disposable packaging!
Monbento keeps on creating new products and offering innovative containers and accessories to go with your Bento: intermediary lids to seperate food within the box, moulds, sauce containers, chopsticks or cutlery as well as bags to keep your meal hot or cold when transporting it.
Join the Monbento mania!
Produits de la marque Monbento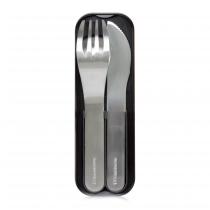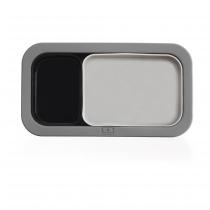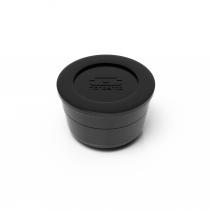 See all brands: