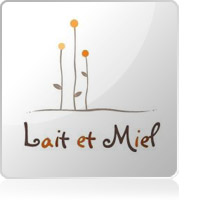 Lait et Miel is a French manufacturer of natural leather shoes for babies and children (up to 3 years old).
Lait et Miel shoes are soft and comfortable. The leather has been selected for its high quality and flexibility. All shoes are hand-made, in accordance with local working conditions.
Lait et Miel offers a unique line of original and colourful leather shoes with fun patterns.
Produits de la marque Lait et Miel