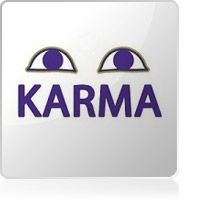 Karma produces a range of tasty drinks from ingredients that are organically grown. We also have Karma kits so you can have a go at brewing your own Kombucha drinks.

Karma uses fresh, original, and exciting flavours such as ginger, jasmine, and turmeric.

They are an environmentally conscious company whose products are certified organic, fair trade, and carbon neutral. Karma is involved with reforestation projects and works with small-scale producers all over the world. They use recycled paper and vegetable-based inks on their packaging.


Produits de la marque Karma