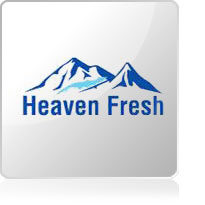 With a complete range of air purifiers and ionizers, Heaven Fresh offers effective and affordable air treatment devices!
Heaven Fresh air purifiers remove dust, bacteria, viruses, allergens, mold and odors and help purify and revitalize the air around the house.
Depending on their features, Heaven Fresh air purifiers are suitable for your home, your office and even your car.
Produits de la marque Heaven Fresh