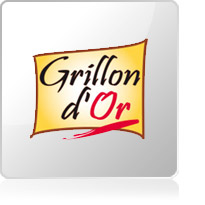 Grillon d'Or offers about 70 different organic breakfast cereals, grains and oats!
The brand aims to produce organic cereals without harming the environment. In 2009, it won the Sustainable Development Award for its ecological approach and values.
In addition, Grillon d'Or works closely with local producers and farmers.
Grillon d'Or is also commited to reduce packaging waste by avoiding over-packaged products. Therefore, Grillon d'Or provides its whole grain cereals in blister packaging!
Produits de la marque Grillon d'or