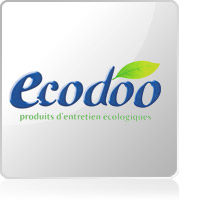 Ecodoo committed to man and environment:
. Formulas sweet, concentrated, effective and economical
. Active ingredients of plant origin and / or mineral
.
Biodegradable raw material. No petroleum-derived
. Scented with essential oils 100% pure and natural organic
. Manufacturing processes environmentally
. Packaging reduced impact on the environment and recyclable
. + Refills containers adapted
. Not tested on animals
. Made in France, local employment and reduced transport.


Produits de la marque Ecodoo