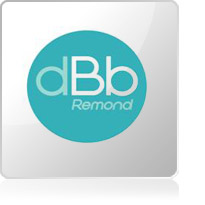 dBb Remond was the founder of the teat protector. With over 60 years of experience, the brand has established itself has a leading brand in childcare products.

dBb Remond focuses on babies' health. All bottles and teats meet European standards and are guaranteed free from BPA and phthalates. dBb Remond received a prize for their involvement in the development of European standards for such products.

You may have even been fed with a dBb Remond baby bottle, since its creation over 125 million bottles and 750 million teats have been sold worldwide. dBb Remond have since expanded their range and provide a wider selection of products from baby bottles to cutlery.

dBb Remond products have been recommended by healthcare professionals and parents, so discover the dBb Remond product range for babies and toddlers at Greenweez.


Produits de la marque dBb Remond