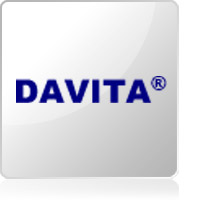 Davita is one of the market leaders in Europe providing light therapy and alternative medical products.

Light therapy is used as a treatment for autoimmune disorders including psoriasis and eczema, wound healing, depression, seasonal affective disorder and circadian rhythm sleep disorders.

Davita works with well-known scientists, doctors, clinics and experts to design high-quality affordable products most of which are manufactured in Germany.


Produits de la marque Davita