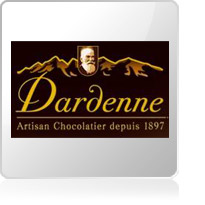 Chocolate offers a moment of instant pleasure. Therefore at Dardenne's chocolate factory, they are all strongly committed to the truly traditional manufacture of premium quality ingredients resulting in the taste of authentic chocolate.

Dardenne chocolate is 100% gluten-free. The manufacturing methods exclude raw materials that may contain gluten.

All products are manufactured in Luchon, south of France, using only ingredients of the highest quality.


Produits de la marque Dardenne