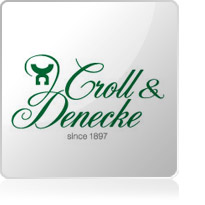 The company Croll & Denecke was founded in 1897 by Gustav Croll and Theodore Denecke. It is specialized in processing raw natural sponges from the Mediterranean and the Caribbean.
Today, the small family-run business has become a leading supplier in all Europe!
Croll & Denecke aims to provide you with high-quality and sustainable products, made of carefully selected raw materials (sisal, sea sponge, loofah, bamboo, wood...).
Croll & Denecke offers a wide range of natural wellness accessories and beauty tools. Discover them now!
Produits de la marque Croll and Denecke