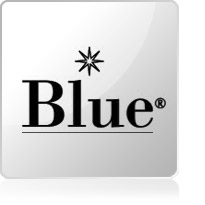 Blue is a registered trademark of the company Ecodis, which covers the whole range of 100% plant-based marbled stearin candles.

The Blue candles are manufactured in Germany, by the Lichtblick company. The wax is heated in a water bath by a solar system. It is then dyed with natural pigments (non-toxic pigments, which conform to EN71-3 standards) and poured into moulds.

Why are the Blue candles so unique? Because during their manufacturing process, the wax can crystallize by slow cooling what gives them this original design!

The Blue candles are long-lasting and available in several flavoured or coloured collections. Try them out now!


Produits de la marque Blue