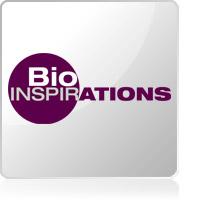 Bio Inspirations was created by the Naturgie brand, specialists in organic vegetables and fruit products and preparations!

This range guarantees excellent quality of jams and other condiments with a maximum content of fruit and veg, a healthy way to enjoy conditments that you can even prepare foods with, for excellent flavour and good nutritional value.

All condiments are prepared with fruits or vegetables that are cooked under vacuum at low temperature with brown sugar, spices, wine or vinegar and spices etc.

Naturgie is commited to providing quality and protecting the environment, the company is committed to Bioentreprisedurable® approach supported by Synabio. This approach aims to formalize sustainable development within the company, to improve existing practices in the 3 pillars (Economic, Social and Ecological).

Discover Bio Inspirations range at Greenweez and explore the tasty range, bursting with natural ingredients and flavours and is produced by an ecological brand!


Produits de la marque Bio Inspirations