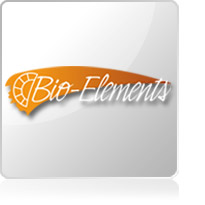 Discover our selection of Bio Elements Himalayan rock salt lamps!
Since 2004, Bio Elements tends to make Himalayan salt lamps more accessible to the public.
The Bio Elements manufactory is located at the foot of one of the most beautiful mountain ranges, the Himalayas. Himalayan crystal salt is a naturally pure, nutritious and therapeutic salt, harvested from ancient sea salt deposits in the Himalayas where it has been protected for millions of years!
Bio Elements' range of organic products is exported all around the world, and mainly in Europe.
Each Bio Elements crystal salt lamp is unique in design and colour. A crystal salt lamp is suitable for use as nightlights or for ambient mood lighting.
Produits de la marque Bio Elements