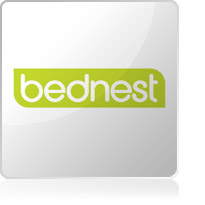 Bednest is a 6-in-1 bedside crib that allows your baby to sleep next to your bed.
It is manufactured in Europe with natural materials from sustainable forests (beech wood and cotton). Bednest crib stands for high quality and robustness!
Unlike Moses baskets and other bedside cribs, Bednest is a safe, bridged extension to your bed. It allows you to see, touch and care for your baby from your bed. Thanks to Bednest's unique SafeBridge system, there is no gap between the two mattresses and no loose fabric that may cause suffocation.
Sleep well and safe: choose Bednest!
Produits de la marque Bednest