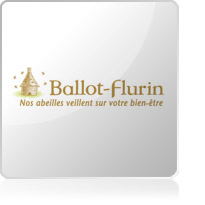 Natural health expert and pioneer of organic products, Ballot-Flurin has created a line of natural products containing propolis, royal jelly and other benefits from the hive! Ballot-Flurin products are created in the Southwest, in the Pyrenees, a countryside full of happy bees.

Ballot-Flurin strives to make products that are good for our health, helps us lead healthy life-styles while still being environmentally aware.

Ballot-Flurin efficient preparation process comes from 3 generations in alternative medecine and from the love and understaning of bees. The raw materials are produced and prepared on site with real beekeepers living in the countryside. The precious potentized ingredients are carefully packaged and cared for until reach the customer thanks to well develop home-made manufacturing methods based on low-tech manual and non-polluting processes!


Produits de la marque Ballot-Flurin