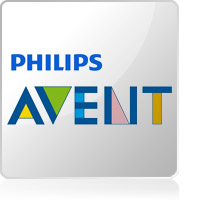 AVENT was created in 1984 with the introduction of a baby bottle that would set the standard for feeding bottles around the world.

AVENT's founder Edward Atkin designed a bottle that was to become the best alternative to breastfeeding: The AVENT bottle, a wide neck and base bottle, which facilitates filling and cleaning. The AVENT dummies were also the first silicone dummies with no taste or smell.

In September 2006, Philips, the world leader in the areas of welfare, medical systems and technology joined forces with AVENT. The two innovative companies, Philips AVENT offer products that really simplify the necessary care for your baby.

Philips AVENT offer superior products to support you in your choices for your baby from the silicone dummies to the practical bottles. As your baby grows, the versatile products can also adapt to meet ever-changing needs.

Greenweez select products that promote health and well-being: AVENT offer bisphenol-free bottles and have launched a complete range of BPA-free products such as the first bisphenol free blender! Discover the diverse AVENT range at Greenweez.
Produits de la marque Avent