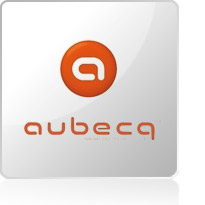 Since its creation, Aubecq has always been at the leading edge of innovation. The brand now offers a wide range of cookware and utensils, including the Evergreen eco-friendly cookware.
Aubecq was one of the first brands in Europe to launch a ceramic-based non-stick coating designed to limit its impact on the environment. Evergreen pans are proving to be less harmful than any other traditional non-stick coating pans.
Aubecq therefore offers a healthy alternative to traditional non-stick pans (like Teflon), with a high degree of quality and excellent workmanship.
Strengthened by its cookware success, Aubecq is now developing a range of kitchen utensils under the brand name Aubecq Tools, which includes baking moulds, pestle and mortars, salt and peper pots, kitchen scales, etc.
Choose to cook healthy and live responsible thanks to Aubecq products! They are PFOA and PTFE-free and do not contain any harmful chemicals.
Produits de la marque Aubecq