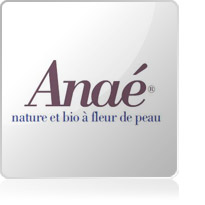 Anaé is a registered trademark sub brand of Ecodis. It offers a selection of bath linen and accessories made from natural, renewable raw materials and organic cotton.

Anaé's bath linen quality of 550g/m² is produced in the oldest textile factory in Turkey, to give customers the best quality of traditional towels.

Anaé products are guaranteed free from chemicals, chlorine bleach and azo dyes.


Produits de la marque Anaé